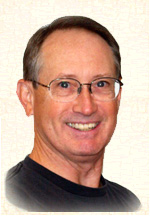 My careers as a broadcaster, entrepreneur, and writer have taken me from the jungles of Australia's Cape York Peninsula to the minarets of Riyadh. I've climbed the spire of the Empire State Building, floated the Usumacinta River to the Mayan ruins at Piedras Negras in Guatemala, and photographed the tree-climbing lions and mountain gorillas of Uganda.
Since 1999, I have been a full time freelance writer, publishing five books and regularly contributing to dozens of national and regional publications like Disney's FamilyFun, Family Business Magazine, and Las Vegas Magazine. Closer to home, I write features for Westchester Magazine. I also speak regularly before groups of all sizes.
My first book was Creative Selling (Entrepreneur Press, 2000), a non-fiction prescriptive described by Brian Tracy as "…a terrific book on selling." As a business journalist, I write for The Christian Science Monitor, Family Business Magazine, and dozens of trade publications serving industries from the automotive aftermarket to sporting goods retailing.
That work laid the foundation for the Dynamic Manager Guides and Handbooks, a series of books, ebooks, audio books, and online material based on interviews with hundreds of small business owners and managers.
Hunting Elf, my first novel, began as an audio book at www.huntingelf.com and was published as a trade paperback in 2006. K9 Perspective called it "…a delicious romp through the suburbs of New York."
My most recent novel is Heart Of Diamonds, a novel of scandal, love, and death in the Congo (Kunati Books, 2008). It was the product of five years of research that included two trips to Africa and much digging into the painful history of the Democratic Republic of Congo. Astigan.com said ". . . Heart of Diamonds is a brilliant story that contours in words the ongoing internal strife of the Congo as caused by human greed."
Libraries are another passion of mine. I serve as a Trustee for the Westchester Library System, a consortium of 38 public libraries serving Westchester County, NY. I am also on the board of the Westchester County Historical Society.
In previous careers I've been an entrepreneur, sales trainer, and management consultant. My clients have included one of every seven commercial TV stations in the US, but I've also worked with companies engaged in heavy manufacturing, construction, engineering, industrial sales, general retailing, and consumer services. As an entrepreneur, I founded three companies, owned two TV stations, and assisted numerous other startups in various fields.
I founded Sales Development Associates in 1988 to provide management and marketing services to companies in transition. While working with a wide range of clients, I developed the Creative Selling System, which combines training with tactical sales planning.
I live in a 300-year-old farmhouse in West Harrison, NY, with my wife, Nora, and an ever-changing roster of dogs and cats.
Affiliations
Westchester Library System, Trustee
Harrison Public Library, Trustee
American Library Association
NY Library Association
Westchester County Historical Society, Trustee
Metropolitan Golf Writers Association
International Thriller Writers Association
Purchase College Writer's Center
Professional History
1999 Began writing full time
1988 President, SDA, Inc.
1996 VP/Mktg, Tower Engineering, Inc.
1994 President, Stainless Enterprises of PA
1986 VP, MMT Marketing
1984 National Sales Mgr., Katz TV
1978 VP, Avery-Knodel Television
1973 Sales Manager, KQTV
1970 News Director, KUSN AM/FM
Education
BA, Rhetoric & Public Address, Missouri Western State College